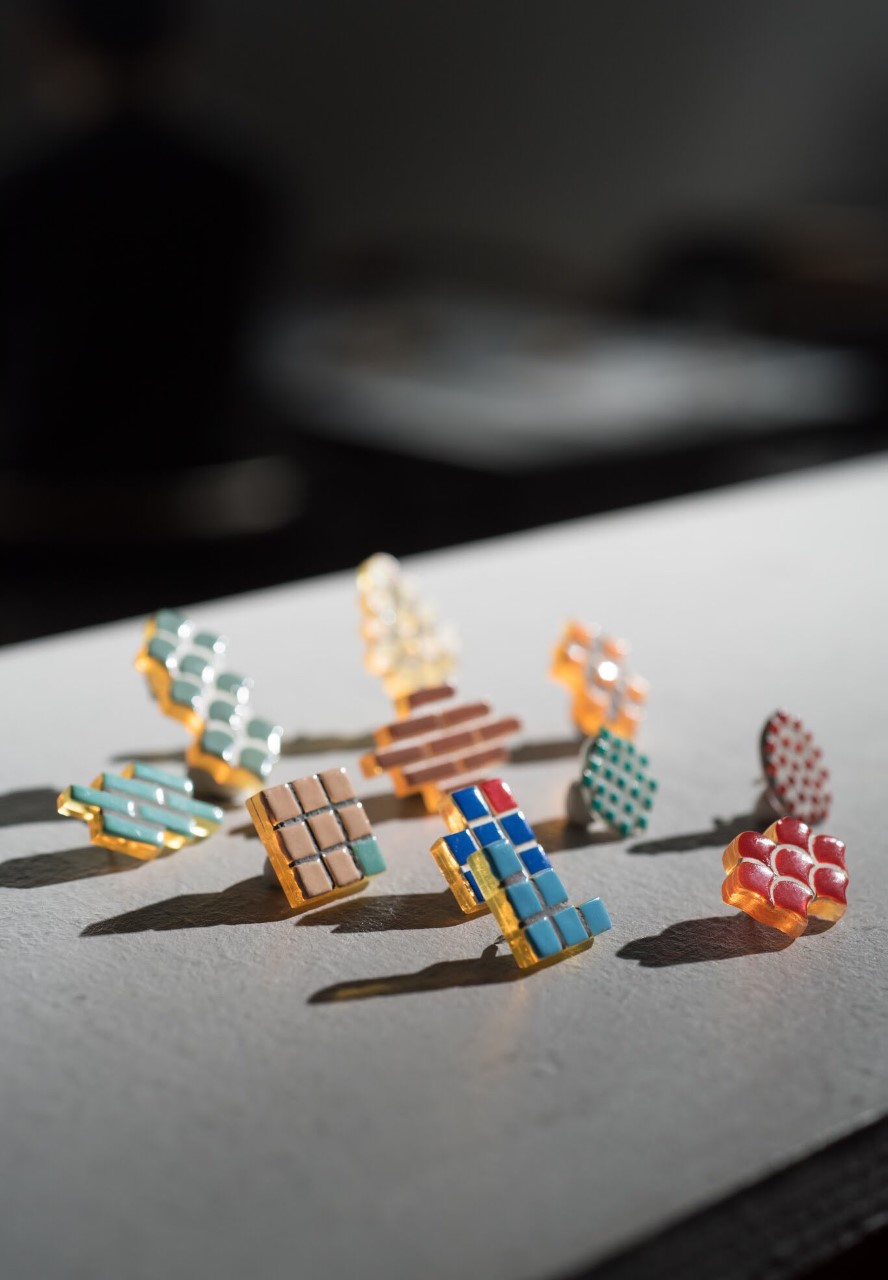 100% Handmade in Germany

TINY PIECES OF MEMORIES BROOCHE
In the work of Jiye Yun, public spaces are reflected on to the jewellery. The sanitary tile surfaces of contemporary architecture - of schools, hospitals, swimming pools, subway-stations and millions of private or public bathrooms - are imitated and cover her pieces. Jiye Yun's jewellery is not marking a border between a wearer's inner world and a public outer world. Her pieces are creating an endless reflection of both worlds mirroring each other. The private space reflects the public, and the public space pervades aspects of the private.
Material: Silver, acrylic panel, vivak, pigment
Size: approx. 20x20x10

One style will be choosen for you, if you preffer a specific one, please let us know.